2012 Performance Schedule
The Southern Theater
January 26–February 12, 2012
Thursdays & Fridays - 7pm
Saturdays - 1 & 5pm
Sundays - 1pm

VIP: $30 Adults, $25 Children & Seniors
Zone 1: $27 Adults, $22 Children & Seniors
Zone 2: $25 Adults, $20 Children & Seniors

Children (15 & under)
Seniors (65 & over)
Recommended for ages 4 & up
For tickets steer your dragon to
ticketworks
, or call 612-343-3390

Collaborators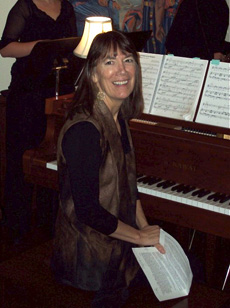 Laurie MacGregor
Executive Producer/Composer/
Music Director/ Residency Program
Coordinator and Artist
Laurie has composed music for orchestra, chamber ensembles, the musical theatre, and children's chorus. Her concert music has been performed in the U.S. and abroad, and recorded on CDs and vinyl by the
New Jersey Percussion Ensemble
, the Hampshire String Quartet, the Odyssey Trio, and the
Baxter-Ghezzi Duo
. Her musical adaptations of Mary O'Neill's
Hailstones and Halibut Bones
, Roald Dahl's
The Witches
(lyrics by Maggie Bloomfield and book by Dan Hurlin), and Frances Hodgson Burnett's
The Secret Garden
(book and lyrics by Rosellen Brown) have been produced in schools and children's theatres across the country. Laurie studied with composer Meyer Kupferman at Sarah Lawrence College, received her M.A. in Music Composition from Columbia University, and was a member of the BMI-Lehman Engel Musical Theatre Workshop in New York. She has held composer residencies and taught music and theatre in elementary, middle, and high schools. For more information, please visit her website:
www.lauriemacgregor.com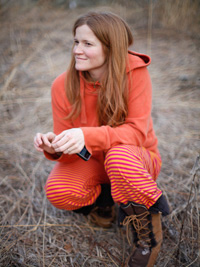 Markell Kiefer
Director/Creator/Co-Producer/Residency
Program Artist
Markell, Executive Artistic Director,
TigerLion Arts
, is a writer, director, performer, and producer with an M.F.A. in Lecoq-based physical theatre from Naropa University and a B.A. in Religion and Environmental Ethics from Middlebury College. Markell trained for two years at Circle in the Square Theatre School, apprenticed with European Clown Master Giovanni Fusetti, and has toured, performed, and directed nationally. Locally, she has worked with Pillsbury House, Stages, Jon Ferguson, the Southern, Children's Theatre Company, and the Ritz. Directorial credits include:
KIPO!
(an official event of the Dalai Lama's 2011 Minnesota visit),
Nature
,
The Buddha Prince
,
The Brush Master
,
The Rabbit in the Moon
,
The Life of Milarepa
,
Fully Committed
, and
The Giving Tree
by Shel Silverstein. For more information visit
www.mnartists.org/markell_kiefer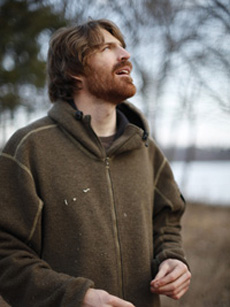 Tyson Forbes
Designer/Creator/Co-Producer
Tyson, Producing Artistic Director,
TigerLion Arts
, is a theatre creator, performer, and producer. Tyson has a B.A. in Theatre from Middlebury College. He has performed in regional theaters throughout the United States including the Guthrie, 5th Avenue, and the Ordway. Tyson is currently a company member of the Guthrie and lives in Minneapolis. He has co-created numerous new works including
Supermonkey
,
We Are Ugly But We Have the Music
, and TigerLion Arts' latest creation,
Nature
, based on his great, great, great ancestor Ralph Waldo Emerson. Tyson has studied under Del Close of Chicago's Improv Olympic and with Clown Master Giovanni Fusetti. Acting credits include
Macbeth
,
Peer Gynt
,
Cabaret
,
1776
,
Fully Committed
,
A Streetcar Named Desire
,
Equus
,
Don Juan in Hell
,
Terra Nova
, and
Arcadia
. For more information please visit
www.mnartists.org/Tyson_Forbes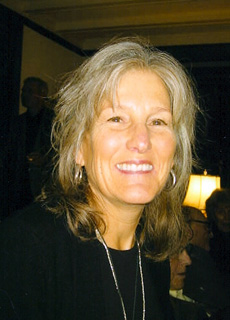 Sky Brooks
Art Director/Co-Producer
Sky is a painter, mask and puppet maker, builder of papier-mâché curiosities, and scenic artist. She has studied and performed clown with Giovanni Fusetti and has collaborated with
TigerLion Arts
on their numerous projects over the last ten years:
The Buddha Prince, Nature,
and
KIPO!
She worked five years as gallery curator for the two galleries at Naropa University in Boulder, CO. In the ancient past she owned a lovely bookstore, Ziji, also in Boulder.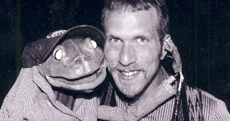 Christopher Lutter-Gardella
Puppet Farm Arts
Puppet Designer/Residency Program Artist
Chris has been making puppets, masks, costumes, props, floats, sets, and theatrical contraptions out of trash and stuff for many years. He spends about half his time designing and building unique stage-art for theater companies, movement organizations, and other willing agencies—and the other half of his time designing and conducting school residencies and community arts programs. The third half of his time is spent performing puppets and masks, in conjunction with events, landscapes, and people.
Chris received a 2006 Bush Artist Fellowship and a 2008 PASP Sustainable Practices Fellowship. He is on the Minnesota State Arts Board and COMPAS/Young Audiences of Minnesota teaching-artist rosters. Chris also manages and directs
Puppet Farm Arts
, a humble nonprofit community-arts organization, founded back when he used to squat in a barn with his collection of trash and puppets, in Wisconsin.
Recently, Chris has worked with: the Guthrie Theatre—designing and building a life-size Kodiak Grizzly Bear puppet; Jon Ferguson Theater—designing and co-authoring a stage adaptation of Pinocchio; Open Eye Figure Theater—designing and building cock-fighting rooster marionettes; Worm Farm—building a pair of 10-ft-tall dancing boots; and Circus Juventas—designing, building, and coaching life-size circus-animal puppets.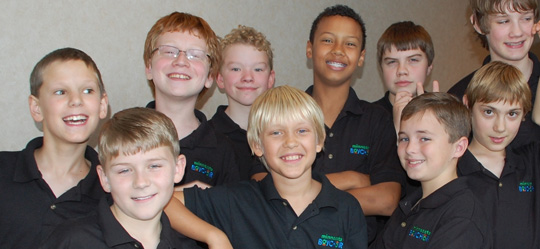 The Minnesota Boychoir
, founded in 1962, is the oldest boychoir in the Minneapolis/Saint Paul metropolitan area. The Boychoir's reputation for excellence has brought invitations from local and national music conventions, as well as sporting events and touring Broadway companies. The Boychoir has performed with the Minnesota Orchestra, the Minnesota Opera, the Saint Paul Chamber Orchestra, the Baltimore Symphony, the Prague Philharmonic, Garrison Keillor's
A Prairie Home Companion
on National Public Radio, and a long list of local and national performers. To highlight our 50th Season, our choirboys will be featured in two different collaborations with the Minnesota Orchestra (Humperdinck's
Hansel and Gretel
and
A Scandinavian Christmas
), have first-time appearances with the St. Catherine Choral Society (Rutter's
Mass of the Children
) and TigerLion Arts (
The Dragons Are Singing Tonight
), and will perform Britten's
War Requiem
with the University of Minnesota Orchestra and Chorus and the Quad Cities Symphony. The choirs will also share the stage with gospel great Robert Robinson and premiere new choral works by Carol Barnett, Ralph Johnson, and Todd Price. The choir's schedule includes national and international tours. Past tours have thrilled audiences in twelve states and on five continents. In celebration of our 45th Anniversary, the boys headlined the World Voices Australia International Choral Festival at Sydney's famed Opera House in 2007. We kicked off our 50th Anniversary Season by touring to Milan, Venice, Florence, and Rome, Italy in June 2011, featuring a performance for Mass at Saint Peter's Basilica at the Vatican. Our 50th season culminates with solo performances at Orchestra Hall in Minneapolis, the State Capitol in Saint Paul, and a tour of Greater Minnesota.
The Minnesota Boychoir trains young men to be outstanding musicians and strives to help them develop a sense of poise and self-confidence through education and performance. A choirboy is challenged to sing well, stand tall, stay on schedule, take pride in his appearance, respect those in charge and tap into the best part of who he is and what he can accomplish. The Minnesota Boychoir challenges boys and young men from many backgrounds to the highest standards of choral music, nurtures the development of exceptional character, and inspires and benefits the community.
Allegro: Graduates of the Boychoir program are invited to return to sing in Allegro. Singers range in age from fourteen to eighteen, rehearse once a week, and perform works for tenor and bass, the changed voice. They also regularly sing with our treble choirs, increasing the range of literature we are able to perform.
Cantabile: Participation in Cantabile is reserved for those choirboys ages nine to fourteen who have demonstrated high levels of musicianship, leadership, responsibility, discipline, and commitment. Our most visible choir, Cantabile rehearses twice a week and performs at well over thirty events a season, singing music in a wide variety of styles and languages.
Cantar: Comprised of our youngest and newer singers, Cantar functions as a training choir. These developing singers, ages seven to twelve, rehearse once a week with emphasis placed on the basics of singing: posture, breathing, tone production, and reading music. As Cantar members grow older, they continue to hone their singing and musical skills.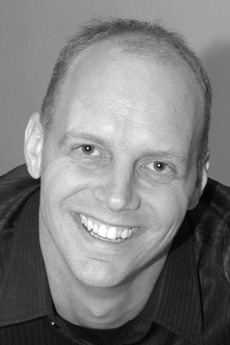 Mark Johnson
Minnesota Boychoir
Boychoir Director/Residency Program Artist
Mark Johnson began his work with the choir in 1991 as the accompanist. He was hired as the Music Director in 1993. Mr. Johnson holds a degree in music education from St. Olaf College, and he taught junior high choral music for six years before becoming full-time director for the Boychoir. From 1995 to 2007, he was a member of the staff at Albemarle, a summer music camp program of the American Boychoir School in Princeton, New Jersey.
Mr. Johnson's reputation in choral work, especially with children's groups, has led to many invitations to work as a clinician and accompanist for honors choirs and festivals in Louisiana, Illinois, Iowa, North Dakota, New York, North Carolina, Texas and Virginia. Recently, he conducted the Minnesota ACDA 7th grade Boys Honor Choir and the Young Men's track at the World Voices Australia Festival in Sydney. Mark is active in Minnesota's chapters of ACDA and MMEA, and currently serves as the Repertoire and Standards Chair for Boychoirs at the state and regional level.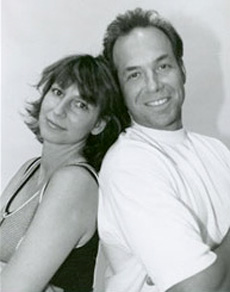 Dan and Betty Butler
Circus Juventas
Aerial Designers
Dan Butler, Co-Founder and Executive Director of
Circus Juventas
, walked into the Big Top of Sailor Circus in Sarasota, Florida, as a 15-year-old in 1974, and trained with world-renowned flyer Faye Alexander, Willie Edelston of the Ringling Brothers Circus, and Gustino Loyal of the famous Loyal-Ripenski Troupe. He was with the Florida State University Circus from 1976-1980, while majoring in marketing and finance. Dan also coaches the Swinging Trapeze, Double & French Trapezes, Teeterboard, Adagio, and Shoot Thru Ladder acts at Circus Juventas.
Elizabeth "Betty" Butler, Co-Founder and Artistic Director of
Circus Juventas
, began her circus training in 1972, also with Sailor Circus, working with the famous Flying Wallenda Family on the high wire. Later, she performed with the Florida State University Flying High Circus and graduated with a degree in International Business and Italian. Betty has been the creative force behind all of the Circus Juventas summer productions—producing, writing, and directing the shows, and coordinating all aspects of the productions, from costuming to music to makeup.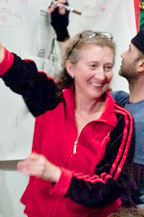 Sandy Spieler
In the Heart of the Beast Puppet and Mask Theatre
Design Consultant/Residency Program Collaborator
Sandy Spieler is a painter, sculptor, performer, teacher, theater designer, and director. She is the Artistic Director of In the Heart of the Beast Puppet and Mask Theatre since 1976, and is one of the company's founders.
Her work includes tiny odd shows, main stage theater productions, and the Annual MayDay Parade and Ceremony involving thousands of participants in her diverse urban home community in Minneapolis, USA. She has directed Ceremonial Events in South Korea, Los Angeles, and the Dominican Republic, and led residencies throughout the region.
Various awards, commissions and fellowships throughout the years have recognized her work. Sandy has an MA of Cultural Performance form Bristol University England; studied puppetry arts at Bread and Puppet Theatre in Glover, Vermont, and Balinese masked dance at New York University; and is part of the International ECOARTS network.
In the Heart of the Beast Puppet and Mask Theatre
Since 1973,
In the Heart of the Beast Puppet and Mask Theatre
has been using water, flour, newspaper, paint, and unlimited imagination to tell stories that explore the struggles and celebrations of human existence. Drawing inspiration from the world's traditions of puppet and mask theatre and its lively roots in transformative ritual and street theatre, HOBT creates vital, poetic theater for all ages and backgrounds.
Each year, HOBT produces a season of original plays and tour productions; creates specially commissioned pageants throughout Minnesota and beyond; and teaches puppetry and pageantry through residencies and workshops to youth, students and teachers, and communities. In addition, each spring HOBT creates and wholly produces the beloved, fantastical
MayDay Parade and Pageant
, celebrated by tens of thousands in Powderhorn Park.
HOBT designs residencies for schools, community organizations, and even entire towns! It customizes every residency to complement curriculum or local issues, from cultural diversity, to literature, to the environment. Residencies are led by experienced HOBT instructors who are skilled as puppeteers, performers, and teachers. Under their direction, a group will design, build, rehearse, and perform a puppet parade, pageant, or play that brings a subject to life and stimulates exploration.
In 2004, HOBT was named a Finalist, Best Small Theater Production by the Star Tribune for
Company of Angels: The Story of Charlotte Salomon
; and in 1997 it won the national UNIMA-USA Award for its stunning original production
Befriending the Enemy
. In 2000 HOBT was the very first American organization invited to perform inside the North/South Korean Demilitarized Zone (DMZ). International tours include South Korea and the Dominican Republic.
In 2009, HOBT was one of only 90 nonprofit theaters from across the country to be awarded a Recovery Act Grant from the National Endowment of the Arts.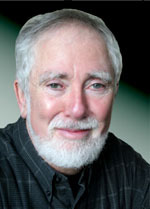 Jack Prelutsky
Lyricist
Photo by Skipp Kerr
Jack Prelutsky
has filled more than fifty books of verse with his inventive wordplay, including the national bestsellers
The Wizard
,
Scranimals
, and
The New Kid on the Block
. For over 30 years, Jack Prelutsky's inventive poems have inspired legions of children to fall in love with poetry. His outrageously silly poems have tickled even the most stubborn funny bones, while his darker verses have spooked countless late-night readers. His award-winning books include
The New Kid On The Block
,
The Dragons Are Singing Tonight
,
The Frogs Wore Red Suspenders
, and
If Not For The Cat
. In 2006 he was named the nation's first Children's Poet Laureate by the Poetry Foundation.
Jack Prelutsky
lives in Washington State.