2012 Performance Schedule
The Southern Theater
January 26–February 12, 2012
Thursdays & Fridays - 7pm
Saturdays - 1 & 5pm
Sundays - 1pm

VIP: $30 Adults, $25 Children & Seniors
Zone 1: $27 Adults, $22 Children & Seniors
Zone 2: $25 Adults, $20 Children & Seniors

Children (15 & under)
Seniors (65 & over)
Recommended for ages 4 & up
For tickets steer your dragon to
ticketworks
, or call 612-343-3390

Extending to the Community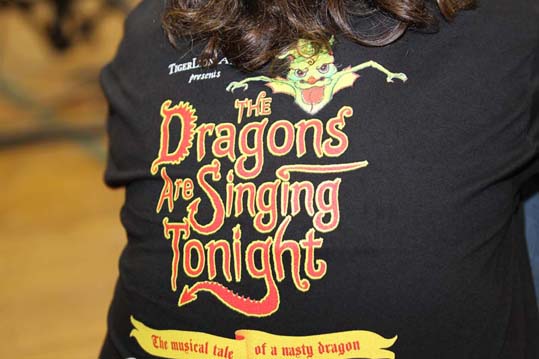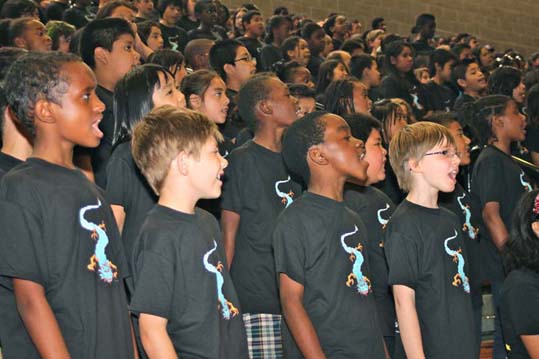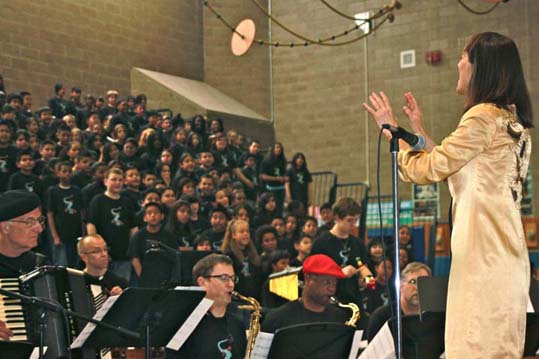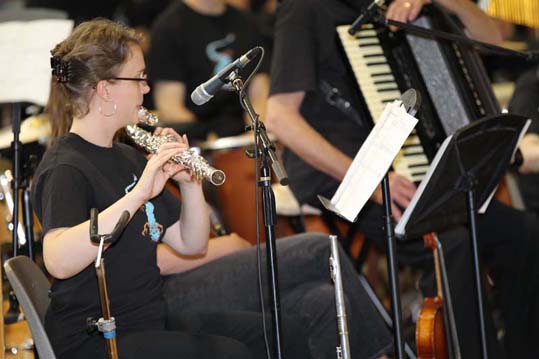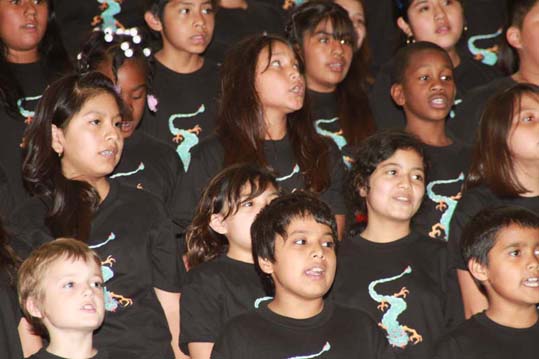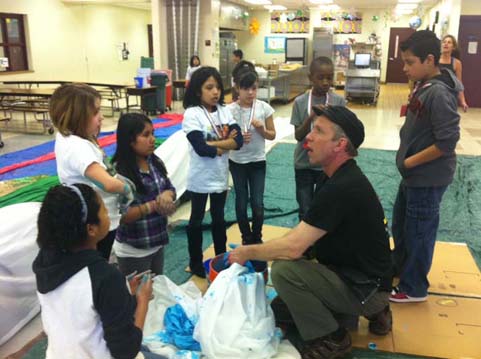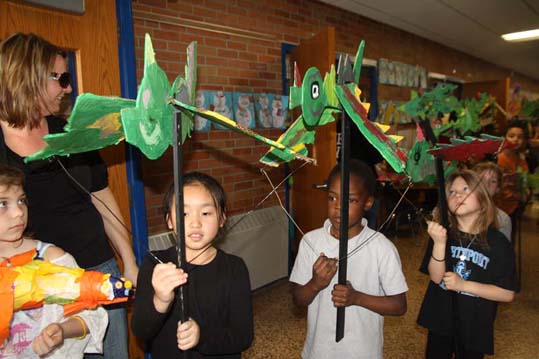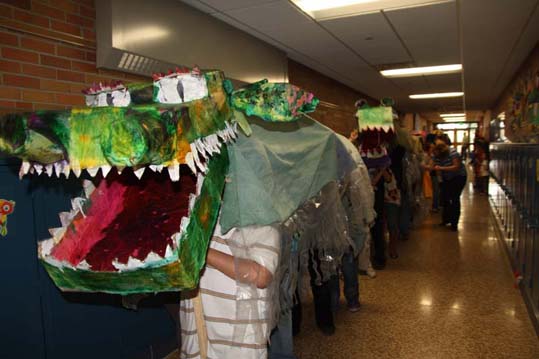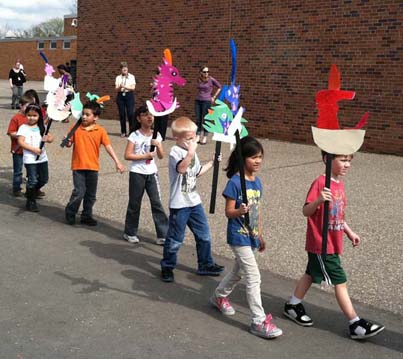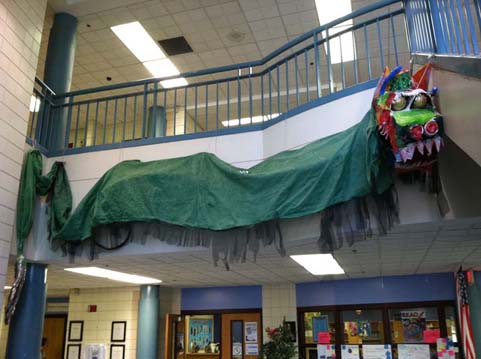 A CELEBRATION OF MUSIC, POETRY, ART, AND THEATRE IN MINNEAPOLIS AND ROBBINSDALE PUBLIC SCHOOLS
In the spring of 2012, TigerLion Arts presented The Dragons Are Singing Tonight School Residency Program in conjunction with its world premiere musical adaptation of Jack Prelutsky's book of dragon poems. To kick off the program, children from Richard R. Green Central Park School in Minneapolis and Northport Elementary School in Brooklyn Center attended matinee performances of the show at the Southern Theater, with funding provided by the Target Field Trip Grants program. A unique opportunity to get a close look at the underpinnings of creating this musical followed.
More than a thousand students worked with artists from In the Heart of the Beast Puppet and Mask Theatre and Puppet Farm Arts, including designer Christopher Lutter-Gardella, who masterminded the large puppets created for the production. The students made a variety of dragon puppets using recycled materials, and marched their eye-tingling wonders in school parades directed by the show's director, Markell Kiefer.
Music residencies followed the puppet residencies, and Dragons tunes spilled out of music classrooms into the school hallways and onto the playgrounds. Dragons musicians, including composer Laurie MacGregor, Minnesota Boychoir director Mark Johnson, and flutist Julie Johnson taught alongside music educators to rehearse the songs with hundreds of students. The residency program culminated in a shared choral performance when the young singers from both schools came together to sing The Dragons Are Singing Tonight, conducted by the composer and accompanied by the musical production's original Dragons Band.
TigerLion Arts provided each school with songbooks, art materials, concert t-shirts, and copies of Prelutsky's award-winning book. For more information on the
Dragons
Residency Program, please visit the
Dragons
Media
page or contact residency coordinator
Laurie MacGregor
.
| | | | | |
| --- | --- | --- | --- | --- |
| | | This activity was made possible in part by a grant provided by the Minnesota State Arts Board through an appropriation by the Minnesota State Legislature from the State's arts and cultural heritage fund with money from the vote of the people of Minnesota on November 4, 2008. | | |